THE STOCK MARKET WITH LENS of 80/20 PRINCIPLE
Understanding the concept of 80/20 principle and applying in your trading system can create a lot of difference. Trading with Pareto's lens will enhance your trading skills. The below mentioned books will give the insights on the principle.
The below mentioned definition does not explain the exact meaning but give a rough idea.
The Pareto principle (also known as the 80/20 rule, the law of the vital few, or the principle of factor sparsity) states that, for many events, roughly 80% of the effects come from 20% of the causes.
BOOKS TO READ
80/20 Sales and Marketing: The Definitive Guide to Working Less and Making More

Paperback
The 80/20 Principle: The Secret to Achieving More with Less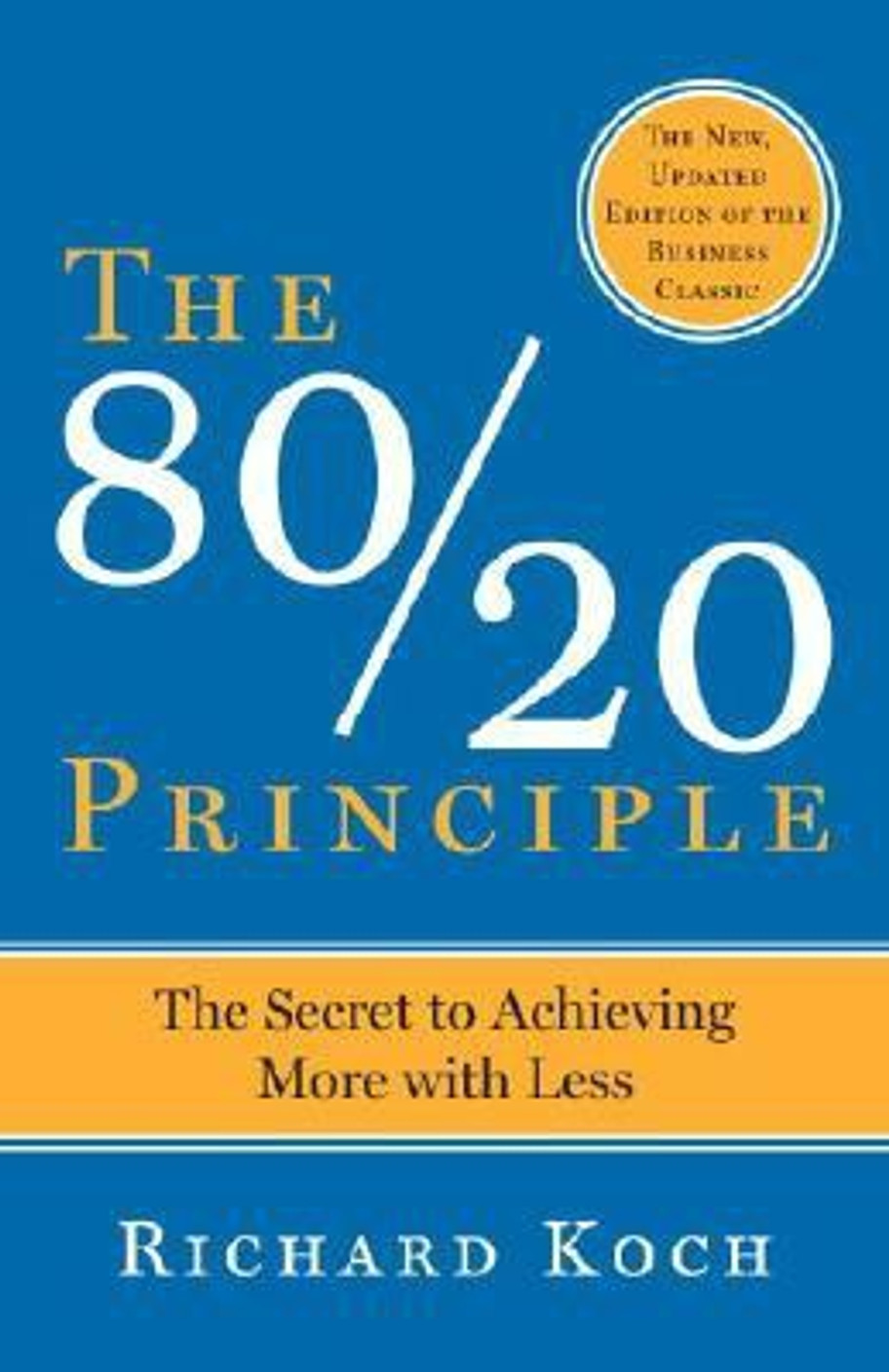 REASONS TO UNDERSTAND Vilfredo Pareto The 80/20 Principle
In case of business, merely 20 percent of the customers help in generating 80 percent of the revenue(Profits). This principle is developed and presented in a systematic way by Richard Koch.
It also explains the intricacies of the principle but also goes a step ahead by explaining the reasons that make this principle work.
It is a secret used by highly successful people, which is made known to the common man through this book.
Sales and marketing professionals save 80 percent of their time and money by zeroing in on the right 20 percent of their market. For Traders we have to focus only 20% of our trades.
Untapped systems, high-profit opportunities and incremental improvements, gaining time and greater profit potential system.
Also 80% of the Profit are made in 20% of Time.
The application of this principle is endless.
TIPS TO MAXIMIZE PRINCIPLE SUCCESS
Pareto The 80/20 Principle is a wonderful principle with endless applications. But to fully implement you have to have a deep understanding about the concept mentioned in those books. Always remember to continuously upgrade yourself with knowledge and the ways to applications of principles in the investing and trading system.
The principle has endless applications in Investing, Trading, Saving, Personal Finance & Personal Life too.
Now I'm curious to hear from you: How are you going to apply this concept in Trading? Will you share your Tips and Tricks with us? I am sure you would improve your Trading and Investing styles with this principles. People in this blog would love to hear from you and your application of this principle.
Like this post? Don't forget to share it!